River and Water Related Events in CT
West Hartford to Host Community Forum on Gas Pipeline Project Proposal ( October 7, 2015 )
Fracking Waste and Fracked Gas Pipelines in CT ( October 7, 2015 )
Riverbank Restoration at Merwin Meadows ( October 10, 2015 )
Thimble Islands paddle ( October 18, 2015 )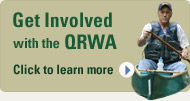 Quinnipiac River Watershed Association Autumn Clean Up ( October 24, 2015 )
2016 NOFA Winter Conference ( March 12, 2016 )
---
Tennessee Gas Pipeline Company, L.L.C. (TGP) is planning a Community Presentation from 6:30 p.m. to 8:30 p.m. on Wednesday, Oct. 7 in the West Hartford Town Hall Auditorium, 50 South Main Street to discuss it's proposed gas pipeline project and the measures it intends to take to protect the Metropolitan District's (MDC) watershed property, as well as the water supply.
There also will be an opportunity for the public to inquire about the project and any potential effect on the MDC's property.
There will be time allotted for the public for Q & A and discussion related to the watershed and water supply safety.
West Hartford Community Television is also scheduled to telecast the event live on TV and at whctv.org.
Agenda
•Introduction and Ground Rules: MDC Moderator
•Project Overview and Timeline
•MDC Specific Information
•A. Construction Methodology
•B. Environmental Mitigation
•Public Q & A & Discussion
Event Date: October 7, 2015
For more information go to http://patch.com/connecticut/westhartford/west-hartford-host-community-forum-proposed-gas-pipeline-project
(posted October 1, 2015, number 357) Water Trail: No
Click here to return to top of page
---
Fracking waste & fracked gas pipelines in CT?
Will it affect:
property rights?
air quality?
water?
health?
energy costs?
communities?
the landscape?
Learn from a panel of experts including Dr. David Brown of Environment and Human Health; Jennifer Siskind of Food and Water Watch, and Margaret Miner of Rivers Alliance of Connecticut.
About fracking process, waste, & pipeline expansions; free public education forum at The Lodge (formerly Elks) newly renovated handicapped accessible facility 130 Deerfield Road, Windsor, CT 06095 WEDNESDAY, OCTOBER 7, 2015 - 6PM
Refreshments served. Presented by the Windsor Conservation Commission. For more information visit: www.townofwindsorct.com/CC
General Directions: I-91, Exit 35A/35B, onto 281 East toward Deerfield Road in Windsor, CT
Opinions expressed and presented at the event do not necessarily represent nor reflect opinions of The Windsor Conservation Commission and/or its members and is intended for general education and information purposes only.
Event Date: October 7, 2015
For more information go to http://townofwindsorct.com/cc/
(posted October 1, 2015, number 358) Water Trail: No
Click here to return to top of page
---
Saturday, October 10 9AM-12PM. Riverbank Restoration at Merwin Meadows. Join volunteers from NRWA and Builders Beyond Borders in cutting back invasive plants and planting native replacements along the banks of the Norwalk River in Wilton. We will begin with an overview of how to identify invasive plant species in our area and why native plants are important to the health of the watershed. Wear long pants and sturdy shoes, bring clippers and gloves, though some will be available. Meet in the parking lot at the bottom of Lover's Lane in Wilton. For more information, call 877-NRWA-INFO
Event Date: October 10, 2015
For more information go to http://norwalkriver.org/events/
(posted September 11, 2015, number 340) Water Trail: No
Click here to return to top of page
---
Sunday, October 18, 2015 10:00 AM Thimble Islands - Stony Creek 178 Thimble Island Rd, Branford, CT (map) On street parking only, Ocean class 2-4 Organizer: John Soehnlein e-mail: johnsoehnlein@yahoo.com cell: 203-214-7553 call for last minute direction questions or to let us know of your last minute cancellation.
Event Date: October 18, 2015
For more information go to http://www.meetup.com/BranfordKayaking/events/221471150/?a=ea1_grp&rv=ea1&_af=event&_af_eid=221471150
(posted June 15, 2015, number 651) Water Trail: yes
Click here to return to top of page
---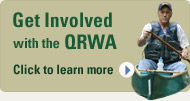 The Quinnipiac River Watershed Association Will Be Hosting an "Autumn River Clean Up" Saturday, October 24th, 2015 9:30 to 12:30 p.m. RAIN DATE October 25th Dear Margaret, Please join us on Saturday, October 24th, for an Autumn river clean up and be part of Connecticut's natural resource revitalization. We will be concentrating in Meriden on the Quinnipiac River, Hanover Pond, Harbor and Sodom Brooks, sites of the linear trail and future flood control area. River clean up crews will be working mostly from boats, but also along the banks so there is activity for everyone. We will also have members on site to guide the event and supervise boating. Participants are advised to wear weather appropriate work clothes and boots. QRWA will provide trash bags, gloves, hand tools, and some waders. Food and beverage will be provided for volunteers. Staging Area will be at QRWA Headquarters Parking Lot 540 Oregon Road, Meriden, CT Any changes related to date, time or location due to weather will be posted on our website at www.qrwa.org so be sure to visit our website before heading out to event. If you would like to be part of our 2015 Autumn River Clean Up please give me a call at (203) 237-2845 or email me Thank you for your continued support! David James Clean Up Coordinator
Event Date: October 24, 2015
For more information go to http://www.qrwa.org/
(posted October 1, 2015, number 205) Water Trail: no
Click here to return to top of page
---
34th Annual Winter Conference Saturday, March 12, 2016 Western CT State University Midtown Campus 181 White Street, Danbury 8:30 am to 5:00 pm Snow Date March 13, 2016 Keynote CT NOFA is very pleased to announce our 2016 Winter Conference Keynote will be Travis Marcotte, Executive Director of the unique and highly successful Intervale Center in Burlington, Vermont. travis marcotte Travis brings skills from his diverse and international background to Intervale Center, focusing on strengthening integrated food systems of Vermont. Intervale runs a food hub, has twelve farm operations, manages 350 acres of Community access lands, runs a native tree/shrub nursery and conservation project and more. Prior to joining the Intervale Center in 2006, Travis worked in agriculture and community economic development in Vermont, Central America and the Caribbean. Travis graduated from the University of Vermont Community Development and Applied Economics program. He also received a Master's degree in International Agricultural Development from the University of California, Davis. Travis grew up on his grandparents' dairy farm in Charlotte, Vermont. He currently lives in a farmhouse in Fletcher, Vermont, where he raises chickens, vegetables and pigs with his partner Sue, their sons and new baby daughter.
Event Date: March 12, 2016
For more information go to http://www.ctnofa.org/winterconference/
(posted September 29, 2015, number 712) Water Trail: No
Click here to return to top of page
Archived Event Listings: Are you looking for an event listed on this page sometime in the past? You can get over 300 of them going back to 2008 here: Past River Related Events in Connecticut. Warning: its a big page, takes a while to load, many graphics are no longer available and many of the links are no longer active.